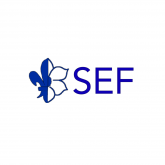 French Student Union
Description: French Student Union represents the interest and welfare of its members to the French Department and to the University.
View meeting minutes Apply for Travel/Conference Funding
Common Room:
WMC 1619
Email:
fren-pres@sfu.ca
Website:
http://www.sfu.ca/french/en/resources/links/french-student-union.html
Facebook:
www.facebook.com/SfuFrenchStudentUnion
Union Mandate:
Objectives of the union shall be:
1. to celebrate and promote awareness of the French language and diverse francophone cultures around the world; and
2. to advocate for students' interests in the French Department at SFU.

Automatic membership shall be extended to:
All minors, majors and honours students in the French Department as well as to all students currently enrolled in French courses at SFU. Other students who are interested in participating in FSU activities are welcome as non-voting members.