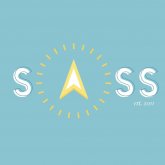 Society of Arts and Social Science (SASS)
Description: The Society of Arts and Social Sciences represents the interests and welfare of its members to the Faculty of Arts and Social Sciences and to the University.
View meeting minutes Apply for Travel/Conference Funding
Email:
sassexecutive@gmail.com
Website:
http://www.sfusass.com
Facebook:
www.facebook.com/sfusass
Union Mandate:
Mandate:
To represent all FASS Students, who are united in their diversity and curiosity.
Mission:
Facilitating Engagement
• We provide a safe and inclusive platform where different FASS departments can share ideas and build a diverse FASS community.
• We create opportunities for FASS students to get to know one another and build friendships by hosting events like SASS Frosh and Arts Week, during which arts students can meet and interact with one another, forming bonds that last throughout their time at SFU and beyond.
Facilitating Advocacy
• We represent and advocate for the diverse needs and interests of FASS students at the various levels of SFU's governance structure.
• We act as a platform where Arts Students can bring their concerns and look for assistance in improving their FASS experience.
Facilitating Success
• We promote academic events where students can get to know members of the FASS faculty and staff.
• We work with departmental student unions to connect them with the students within their departments, and to promote their events and activities.
• We help arts students take advantage of fairs and services hosted by all SFU departments where they can plan for the future.
FASS is SFU's largest and most diverse faculty, where you can do anything. Just as you are passionate about the courses you take and the causes you support, SASS is passionate about the students we represent. We know you give a damn about your school; we give a damn about it, too. That's why we're here.