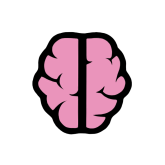 Behavioural Neuroscience Student Society (BNSS)
Description: Behavioural Neuroscience Student Society represents the interest and welfare of its members to the Behavioural Neuroscience Program and to the University.
View meeting minutes Apply for Travel/Conference Funding
Email:
bnss-pres@sfu.ca
Facebook:
www.facebook.com/groups/498144956955025/
Union Mandate:
Objectives of the union shall be:
1. To seek to promote and/or represent student interests in the Behavioural Neuroscience Program.

Automatic membership shall be extended to:
1. All declared majors, minors, and honours students in the Behavioural Neuroscience program
2. Any student who is enrolled in at least one course of the program that semester.